Bridge in the Barn
COTSWOLD BRIDGE CLUB EVENINGS IN OXLEAZE BARN
Waiting to hear from Joe Searby if he will be running his supervised play evenings in the Barn this winter.
Bring a table of four (depending on numbers we can usually match up tables if you are a one, two, or three) to these fun, light-hearted evenings to just play and/or to improve your Bridge.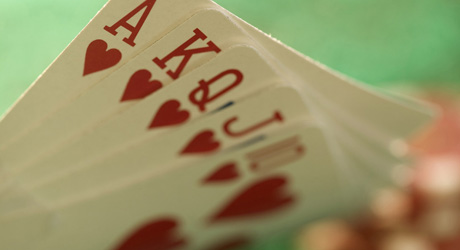 Joe Searby is there to teach the best bidding and playing, and to explain any tricky situations if you get stuck.
Arrive 7.00pm for 7.15pm – supper will be served at approx 8.15pm and then more Bridge until 10.15pm.
£35.00 per player to include a delicious two course supper cooked by Joey Limbrick of The Nest (do bring a bottle of wine if you would like to) payable on booking.
***Book a table of four for £130.00***
Booking is essential - Please email This email address is being protected from spambots. You need JavaScript enabled to view it. to book your place or ring 01993 822450 to discuss with Joe.
Each month you can ask Joe to prepare some hands on a particular subject such as Stayman, Weak Twos, Roman Key Card, Blackwoood etc. and Joe will be on hand to discuss the bidding and play. If there are any subjects you would like to explore please let Joe know.