The Cotswolds Garden at Oxleaze Farm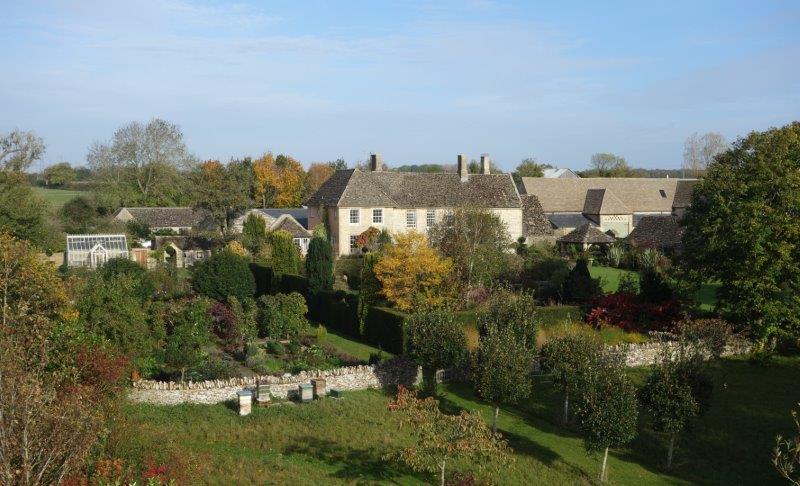 GARDEN OPEN FOR NGS - SUNDAY 4TH JUNE 2023
Groups welcome by appointment - see below
For more photos please click here
The garden at Oxleaze sits at the heart of a traditional Cotswold farm - a rare thing these days - where some of the buildings and barns date back to 1704. Horses, organic Aberdeen Angus cows with their calves, sundry bantams - the peace and quiet is only punctuated by the crowing of cockerels or the cackle of geese.

The garden sits comfortably within the surrounding countryside. More formal near the house and past the orchard where the hives are a-buzz with honey bees, the formality gradually blends with the ridge and furrow out beyond the garden boundaries. A 'manageable microcosm', the garden has a little of everything - hot and shady borders, well-stocked mixed borders, a vegetable potager, cutting garden, water, a beautiful green house and potting shed, and everywhere topiary, to give the garden structure when the flowers fade.
Featured in The English Garden June 2017
We welcome groups of any size - coffee, tea is available, and lunches for groups. We can also suggest other gardens in the area which will also welcome visitors but are not always open to the public.

The newly restored Oxleaze Barn offers space for group lunches and teas.
Please email This email address is being protected from spambots. You need JavaScript enabled to view it. if you would like to come and visit the garden.